Warm-Up Show Dates
The Crown, Henley. Doors open at 6:00pm
Live At the Crown with me & 

Brian McDermott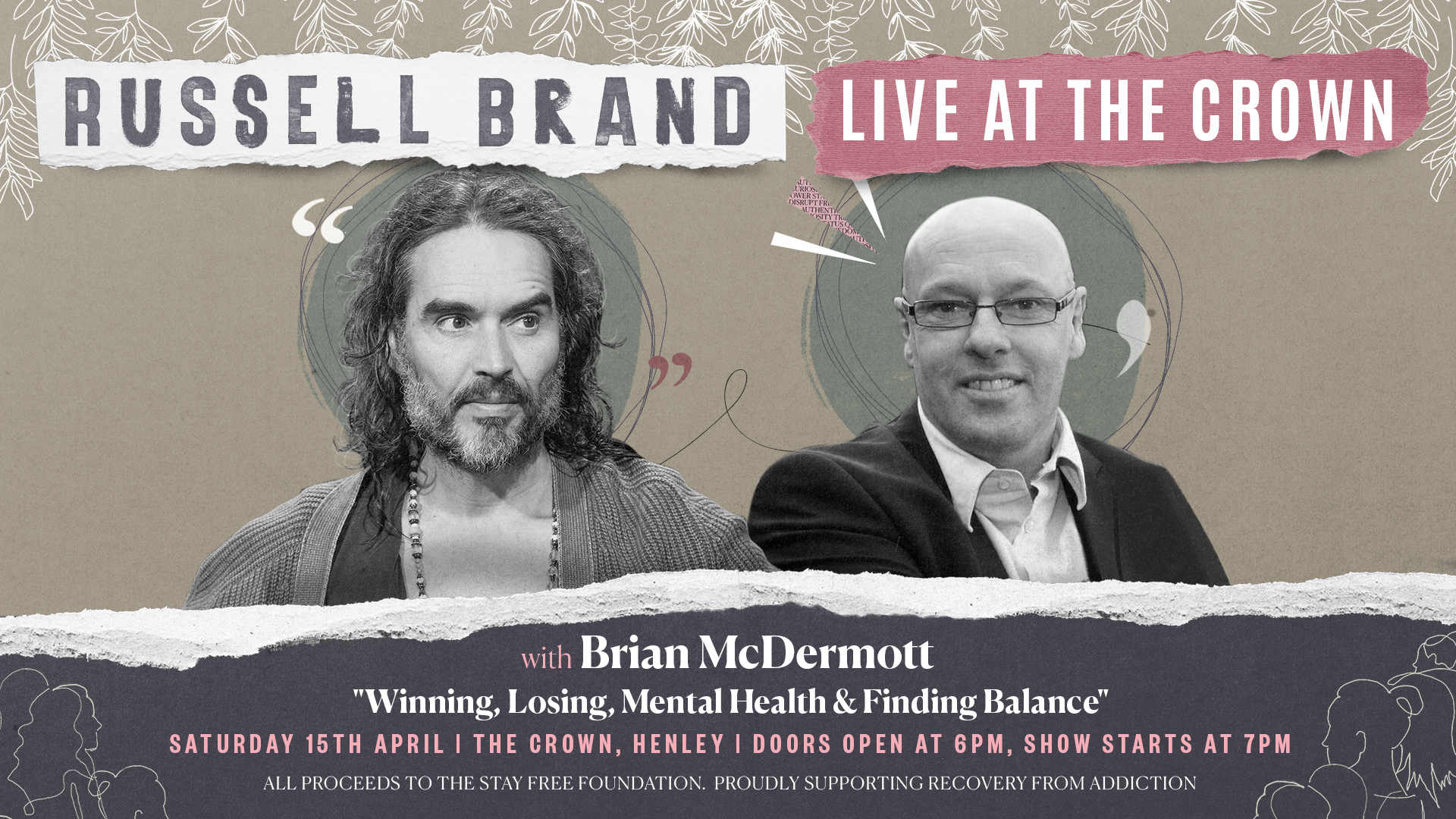 Saturday 15th April | Doors Open at 6:00pm
"Winning, Losing, Mental Health & Finding Balance"
Russell and Brian will talk about losing, winning, overcoming addiction and finding balance.
Premier League manager Brian McDermott shares his story, from being an Arsenal football player to managing Reading and Leeds, and how his rollercoaster journey led to feelings of not being good enough, anxiety, depression and an alcohol addiction.
Brian's talk will be followed by a Q&A session.
Community
Sign up here, and we'll let you know when future live dates go on sale.